Brief memorandum concerning «corona» consequences to the workplace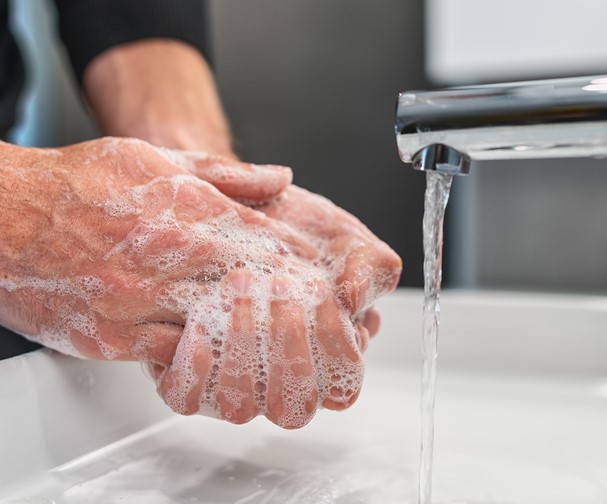 The entire Norwegian society is now very much affected by the different measures put in place by the government in order to prevent further spread of the coronavirus. This gives arise to several question for employers.
We will here attempt to give a short overview of some of the issues. Note that there is a constant development, meaning that all businesses will have to make sure to seek information on the continuous updates.
Do we have to close the enterprise?

The Norwegian government has imposed closure on several categories of enterprises and institutions for health and safety reasons.


Enterprises that are not directly affected by these decisions are not obliged to close.


However, there are several restrictions that can affect daily business meaning that many events such as conferences and other events gathering large crowds of people will have to be cancelled.
What about working from home?

As a main rule, employees cannot demand to carry out work from home because of fear of being infected at work. The employer is however obliged to take necessary measures to ensure a fully satisfactory working environment.
This also includes an obligation to carry out risk assessments regarding the risk of infection.  
The
 general advice from the government in this current situation is to facilitate as far as possible for employees to work from home and to substitute physical meetings with video meetings. This in order to reduce the number of people gathering on public transport and open office spaces.
Considering the above mentioned this also creates a situation where the employer will have the right to impose employees to carry out work from home.

Can we lay off employees?
The various measures set in place reduces the demand for employees and can create an immediate need to reduce costs. One of the immediate measures needed can be a temporary reduction of the work force by laying off employees.
The right to temporary lay off workers is not regulated by statutory law but recognized as common law. The further provisions are set out in collective agreements. Businesses not bound by collective agreements are advised to follow the procedures set out in the Basic Agreement between NHO and LO. 
 The main criteria for layoffs are that valid reasons make it necessary for the enterprise.
A decision to lay-off workers must be objectively justified and must be due to temporary lack of work or other circumstances beyond the employer's control. Furthermore, the employer must have considered other measures.
Typical examples where layoffs are considered justified are situations where the enterprise is temporarily out of work, i.e. as the result of order shortage, shortage of commodities, extensive maintenance, problems with subcontractors etc. Also, layoffs are just in the event of acute situations such as fires, natural disasters etc. The situation that is upon us now will typically give just grounds for temporary layoffs if the enterprise considers this a temporary situation.

How should you proceed? Discussion with elected representatives
Before a final decision regarding layoffs is made the matter must be discussed with the shop stewards. In the lack of shop stewards, one should discuss the matter with another representative of the employees. It is important to set up a written protocol from the discussions documenting whether the lay-off is objectively justified and whether the employer has considered alternative measures. Typically, there is only a need to lay off parts of the workforce. In such a situation the employer must set out and discuss the criteria that will determine which employees will be affected. 
The selection criteria must be objectively justified, and typical criteria are:
Seniority
Competence/skills/qualifications (the qualifications etc. that the enterprise need during this phase)
Suitability
Social conditions
In many cases it is necessary to keep key personnel in such a temporary phase. This is regarded as justified. The determining of selection criteria and selection phase is critical and we advise to try to seek to reach an agreement with the shop steward/elected representative regarding these and to seek advice. Note that when laying-off ten or more employees NAV must be notified.
Individual notices of layoffs
Each employee shall as a main rule be given a written and formally correct notice of the decision to lay off.  The notice period is normally (at least) 14 days before the layoff becomes effective. In extreme situations the notice period can be brought down to two days. Whether to apply two- or 14-days' notice period must be considered on a case to case basis. If the business has been closed by the authorities or if the fall in business is directly due to closure of other enterprises, this is will as far as we can see give just reason to operate with the shorter notice period of two days.  Note that an employee must be laid off by at least 40% in order to have the right to unemployment benefits.

New temporary economic measures
The Norwegian Government has launched several temporary economic measures to reduce the negative affect for both employers and employees. These measures were, for the most, made effective Friday 20th March.  

Employers obligation to pay full salary after the notice period
The employer's obligation to pay full salary after the lay-off becomes effective will now be reduced from 15 to two days. The employee will thereafter have the right to apply for unemployment benefits from NAV.

What about sickness benefits?
Many people are now confined to their homes because of illness or because they are quarantined. These employees are, if they cannot work from home, entitled to sickness benefits. Normally the employer is responsible for paying sickness benefits the first 16 days of sick leave. This is now reduced to three days. In this situation NAV has stated that self-certification from the employee regarding illness is sufficient documentation.

My employee must stay at home to take care of kids – how does this affect us as employers?
All schools and kindergartens are closed until at least until March 26th. This creates a new situation because many parents must stay at home and look after their children.  Employees that are prevented from carrying out work because they are responsible for caring for young children (under the age of 12) will have the right to time off and benefits.
The number of days an employee can stay at home caring for children with benefits is temporarily increased from ten to twenty days per calendar year. The employer's duty to cover this kind of leave is reduced from ten to three days. Exceeding days will be compensated by NAV.

Note that if an employee is regarded to have a critical job as defined by the government, the children are entitled to childcare.