Occupational injury insurance in light of the Covid-19-outbreak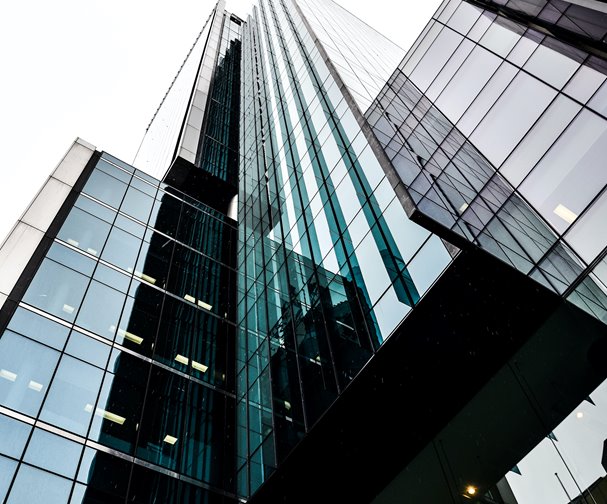 Employers are required to take out insurance policies for their employees to cover occupational injury and disease. Due to the Covid-19-outbreak, the government has adopted regulatory amendments and issued some clarifications concerning coverage under occupational injury insurance schemes.
What is the regulatory framework?
The purpose of the insurance is to compensate employees for the particular risk associated with the work performed. The insurance covers injuries and illnesses which i) are inflicted during work, ii) at the employee's workplace, and iii) within the employee's work hours, pursuant to the Norwegian Occupational Injury Insurance Act (Nw. yrkesskadeforsikringsloven) section 10. In terms of which illnesses are covered by this insurance scheme, this is provided by regulations to the Norwegian National Insurance Act (Nw. folketrygdloven) section 13-4, cf. the Occupational Insurance Act section 11 (1) b.
How does the occupational injury insurance scheme cover Covid-19 incidents?
As a response to the Covid-19-outbreak, the following regulation amendments and clarifications have come about:
Corona contagion and Covid-19 has been added to the list of diseases covered by occupational injury insurance. Healthcare workers are particularly exposed to contracting the virus, and little is known about the after-effects. Without this inclusion, healthcare workers which contract the virus at work would not have been covered by the occupational injury insurance. The inclusion might also apply to other occupations where work performed poses a higher risk of contracting the virus.
General occupational injury insurance also applies to work conducted from home. Due to the Covid-19-outbreak, several employees are now working from home in order to reduce the spread of the virus (in line with government recommendations). The Norwegian government has clarified that occupational injury insurance applies to work performed from the employee's home. Included are injuries and diseases inflicted during the employee's regular work hours and in the space the employee works from. This space could be a specifically designated office room or other residential rooms.
What does this entail for insurers and employers?
Underwriters/insurers
These amendments and clarifications provide underwriters and insurers with greater clarity as to how to approach occupational injury in terms of the Covid-19-outbreak. In turn, this could make it easier to assess and price the insurer's risk associated with such insurance policies. However, it could also become more challenging to review whether requirements are met.
In terms of injuries and illnesses inflicted during work from home, this may prove challenging as the separation between work and leisure becomes more diffuse. While food breaks and bathroom breaks are encompassed, the line becomes vaguer once the employee performs other errands. The assessment of whether the injury or illness took place during work will therefore need to be done on basis of what the employee was doing when the incident took place, and whether this was sufficiently connected to ordinary work.
The requirement of the incident taking place during working hours will also become more complex, partly due to greater flexibility for employees to take longer breaks during the day and work during evenings instead. This is particularly relevant for employees that also need to care for children while working from home. This requirement will therefore need to be reviewed in connection with whether the employee performed ordinary work tasks in the service of the employer.
As such, insurers will need to ensure that they receive adequate descriptions of the incident in order to review whether requirements are satisfied. It is also advisable that underwriters obtain information on measures implemented by employers to reduce such risks, in order to properly assess the pricing of insurance policies. For insurance policies already in place, it is advisable that insurers keep a running dialogue with employers to ensure that sufficient mitigating steps are taken.
Note that for claims made under an occupational insurance policy relating to Covid-19, it may be difficult for insurers to avoid payment. The burden of proof is placed on the insurer to prove that the Coronavirus was not contracted at work, pursuant to the Occupational Injury Insurance Act section 11 (2). This could be a challenge as the virus easily spreads and the symptoms experienced varies, thus it is not easy to get an overview of the source of infection.
Employers
The Norwegian Working Environment Act (Nw. arbeidsmiljøloven) also applies when employees work from home. This entails that the employer will be responsible for proper working conditions in the employee's home. As such, the employer is responsible for ensuring that the work does not result in injuries and illnesses.
This is challenging, as the employer does not have the same measure of control over potential incidents as they do when work is performed from their offices. It is therefore advisable that affected employers review current working conditions and potential issues, in order to mitigate these prior to an injury or illness taking place. Several companies have approached this by providing their employees with equipment to work from home, and in such cases it is also advisable to review other insurance policies in place to ascertain whether insurances cover such equipment.
Moving forward, it could also be an issue that employees refuse to return to the ordinary workplace due to fear of contracting the virus. In such cases, specific and individual assessments will need to take place in accordance with guidance provided by the authorities.