Diversity and gender balance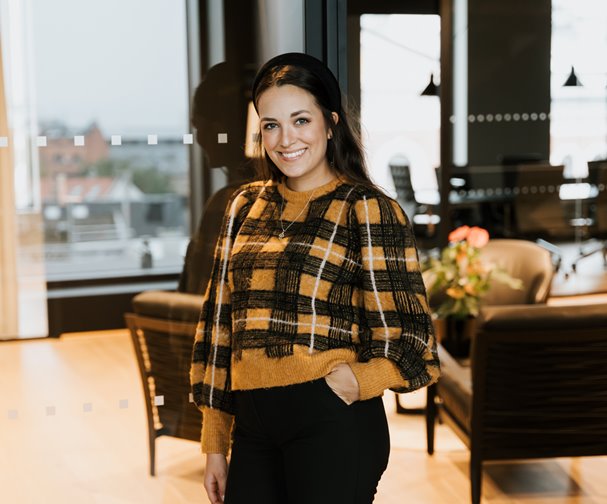 We know that our industry poorly reflects our diverse society. There is not enough diversity of gender, cultural background, and ethnicity in business; a lot of work needs doing, also by us. It is not about special treatment or quotas; our expectations will not be lowered. We shall continue to recruit lawyers and other staff based on their skills, commercial aptitude, and personality. However, a broader base of applicants will give us a greater number of qualified candidates.
It is easy to talk about wanting more diversity in the workplace, but if it is to happen, we need to do more than just talk. We need to work purposefully with specific actions. We must identify barriers, find solutions, and keep a constant focus on the challenge. In SANDS we actively work to achieve this, and we have set out a number of principles and guidelines to ensure that we keep getting closer to our goals.
Gender balance
SANDS has excellent recruitment procedures and in connection with promotions our ambitions for good gender balance and diversity are addressed, without using quota systems. When recruiting externally, all our advertisements, job descriptions, requirements, and employer branding, use gender neutral words, expressions, and communication. We seek to have a balance between male and female representatives from the firm in interviews and when recruiting to positions where we have a significant imbalance, the minority gender will always be included on the shortlist.
Ratio of female partners
In recent years there has been a strong focus on the low number of female partners in the major commercial law firms. We too, must admit that we are not where we aim to be. In SANDS we have our attention on increasing the number of female partners, through promotions and recruitment, as well as actions to retain these partners.
Since 2015 SANDS has appointed 42 partners, including 9 women: this amounts to 21.4%. In the period since 2017 we have appointed 26 partners, including 7 women; this is 26.9%.
At present, the number of female partners is 7 out of 65. This amounts to 10.7%.
Female representation in other positions
Most of our recruitment to high level positions is internal and SANDS is eager to retain our senior lawyers long enough for them to acquire the experience and skills needed to be partners. An improvement in the ratio of female senior lawyers is therefore one of the most important steps needed to achieve our goal of a higher ratio of female partners.
If we look at the promotion and recruitment of senior lawyers in SANDS in recent years, the ratio of women is very satisfactory, and at present stands at 11 out of 23, i.e., 48%.
SANDS has 29 other qualified lawyers of which 19 are women, giving a ratio of 66%. We have 20 associates, including 11 women, being 55%.
SHE
Vi support active participation in several development programmes for female lawyers through partnering with SHE Community, including their project «She Leads», which is a management programme developed for female managers and leaders. She Community is an organisation that works to improve equality and diversity in business. SANDS has worked together with this organisation for several years, providing professional support and competences, in addition to facilitating at workshops in connection with their conference on gender roles and diversity, which is the largest in Europe.
We also have experience acting as mentors for young female lawyers and law students. This is not only to strengthen the firm's recruitment of women, but also to provide coaching to female talents in our profession, even when there is no direct benefit for SANDS.
Diversity
We have a specific ambition to recruit people with different cultural backgrounds and ethnicity. All research shows that there is a correlation between profitability and diversity. We know that different people bring in new valuable skills and networks, and have experience from different environments. By putting together colleagues with a variety of backgrounds, we can offer our clients teams that will provide a better service.
Facilitating all phases of life/career
We have developed good processes and routines for communication and follow-up with our employees, before, during and after longer leaves of absence. All partners and other managers with staff responsibility must hold formalised dialogue meetings in advance, to plan and clarify the leave period and the expectations the employee has as regards communication and work involvement during the term of absence.
Employees on maternity/paternity leave shall always be invited and be welcome to participate at internal events, information meetings and group meetings, but are not required to attend. We understand fully that some employees wish to focus entirely on their family life at such times.
We also aim to facilitate flexible solutions for colleagues facing specific challenges in their lives.
Age diversity is a strength
SANDS wants to be a firm that benefits from personnel with vast experience. As opposed to several other law firms we have chosen to have an age limit of 70 years for partners. In some instances, partners also wish to continue working beyond this age limit and this is something that we try to accommodate, by using individually tailored solutions. We have many highly valued, knowledgeable, and experienced colleagues that can continue to be an asset to the firm through a mutually agreed reduced workload.
Physical disability should not be an insurmountable hurdle
We have had the pleasure of having several colleagues that have physical challenges. The brain is our vital resource; physical disabilities are less important in our line of work. If we are to attract the best minds, we ourselves need to keep an open mind when recruiting. All our offices and facilities are disability compliant. As a firm we have the resources to adapt so that everybody can contribute and ensure that physical disabilities become a challenge, not a problem. Diversity adds value to the firm, internally, but also through the work we do for our clients.