Counselling and cooperation – this is how we work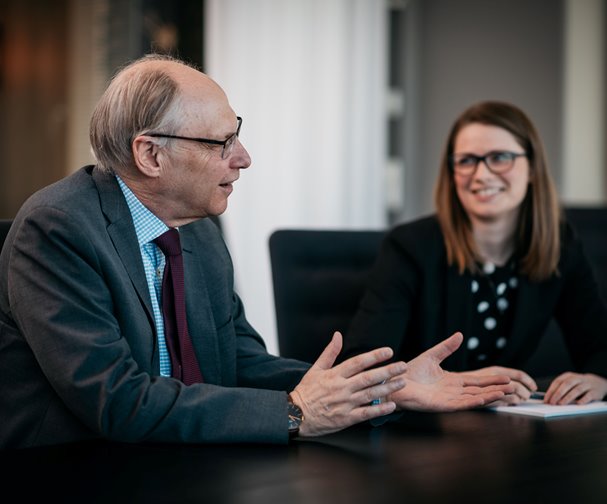 The relationship between client and lawyer should be close and confidential. The personal chemistry must be right, and it should be easy to make a phone call. We deliver quality advice and a strategic discussion partner who is always by your side. We stand with you in thick and thin in a secure and professional setting.
Our different legal fields are manned by teams of lawyers with complementary expertise. Our teams have a common goal of achieving the best possible result for the client and collaborate interdisciplinarily to achieve this. 
Our clients should feel confident with any of the lawyers at SANDS. We do this by working transparently, being accessible and communicating in a way that is easy to understand and straightforward. We strive to provide predictability in the progress of your case and our recommendations must be clear, practical and relevant - no matter how complicated the case is. 
A committee consisting of three partners reviews all new cases to ensure that the best qualitative expertise in the house is offered to the client.
International Work
In addition to having a national presence, we also work internationally. We assist our clients with international projects independent of jurisdiction and also have a dedicated China Desk and Africa Desk. We cooperate with leading law firms on all continents.
Many of our lawyers are bilingual. In addition to Norwegian and English, French, German, Italian, Spanish, Russian, Danish and Swedish are also mastered.