Our history - this is how it started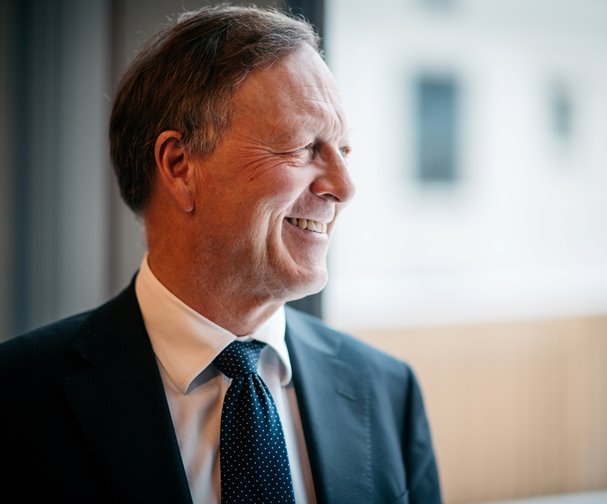 The SANDS law firm was conceived over a cold pizza in a corridor at the Storting (the Norwegian parliament) at exactly the same moment the Conservative Wave in Norwegian politics ebbed away. Member of Parliament Morten Steenstrup started SANDS with a solitary associate, and his wife as the marketing department. "It is difficult to believe how far we were able to come with a brochure and a little elementary service," notes Steenstrup.
Friday, December 29, 2017
He is sitting in the top floor of the new head office of the firm he founded, with a view towards the parliament where he served the country for two parliamentary terms. Nearly three decades later, the firm's armada of litigators is the engine of one of the country's most self-assured and innovative law practices.
"It was in fact not at all obvious that you could do things the way we did it."
SANDS was in a sense born when the Conservative Wave foundered.
It was 1985, and Morten Steenstrup had just interrupted his second term as a Conservative Member of the Storting in order to become State Secretary to Finance Minister Rolf Presthus. As a result of a Government reshuffle the following year, Prime Minister Kåre Willoch asked him to become State Secretary at the Office of the Prime Minister.
"It was a fantastic opportunity for a young lawyer. Unfortunately, just ten days later the Willoch Government fell over the petrol taxes issue," Steenstrup recalls.
He took part in the so-called "autumn hunt" for options for continuing Government. They tried to keep the Conservative Wave alive by getting Carl I. Hagen of the Norwegian Progress Party to support a government with Presthus as Prime Minister. Steenstrup was intended for the role of his chief of staff.
"But then I was left sitting on the outside of the negotiations, eating cold pizza. There and then I decided that it was time to start my own law firm.
Lawyers open for business in the summertime. Except for Presthus, no one knew about Steenstrup's plans to withdraw from politics. But on 20 May 1989, at the conclusion of the Storting term, the still-young lawyer put it behind him. When he established Advokatfirmaet Steenstrup, he had one associate, and his wife, who is also a lawyer.
"We put adverts in Aftenposten, announcing that we were in business and that we were open during the summer," Steenstrup remembers.
Their ambitions were certainly bold: they wanted to be the largest, at a time when the biggest firms had 25 lawyers. As the newspapers were constantly carrying stories about new law firm mergers, the schedule had to be adjusted, if not the ambition. Steenstrup wanted to grow organically.
"I would build one of Norway's largest law offices. 'Just take it easy now...' my wife said. Every Sunday and every dinnertime, we sat round the table and wracked our brains over how we could obtain enough work to grow. No one has spent more time thinking about growth than she has."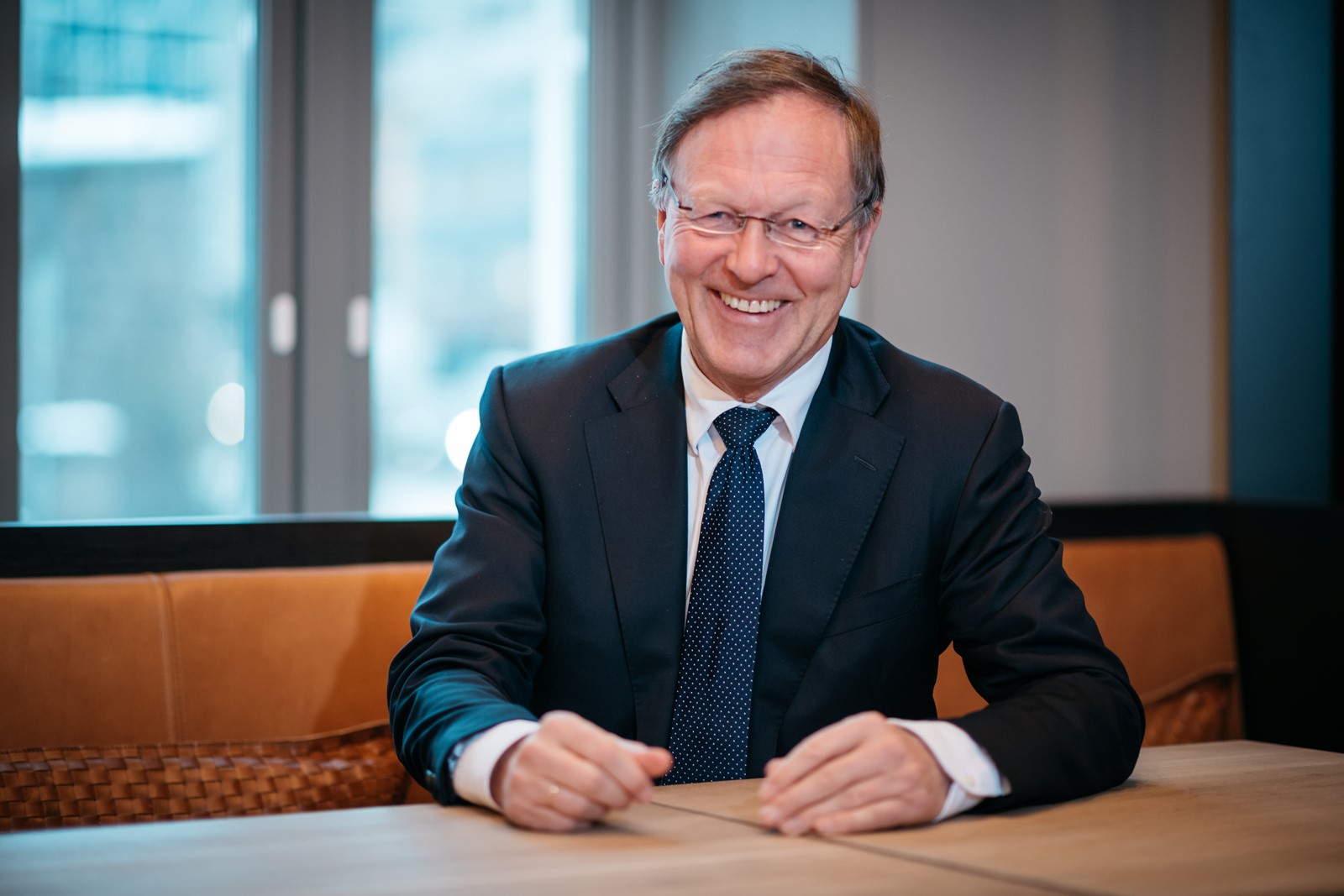 The three S's. The tactics were clear: They would be good professionally. And extremely good at service. The slogan was: Service, service, service.
"At that time, it was not the case that law firms were good at service. Quite the contrary. The client got an answer when it suited them. Bills were sent perhaps once a year," Steenstrup recounts.
He introduced monthly billing.
"My architect did it that way, so why shouldn't we?" queries the founder.
Clients were provided a completely different kind of service than had been customary.
"So this did indeed change in the industry, which became professionalised. But at the time we started, service was a critical competitive advantage for us. It became important for our culture," he says.
So they created a brochure. It was almost legal history.
"Through our work in shipping, we were visited by international law firms, including one from Panama that brought a brochure about themselves. That's how we became the first law firm in Norway with its own brochure. We actually had to check whether it was ethically proper to talk about lawyers through marketing. We felt a little uncouth, actually. I know that that brochure ended up on the desks in many law firms," says Steenstrup.
The brochure was yellow. "We were quickly advised to change it to blue and glossy so we could charge higher fees," he chuckles.
New name on the door. Right before the turn of the century, there were 28 lawyers in the office.
Morten Steenstrup was on a trip to Brussels to meet the EU Commissioner for Transport. Another experienced lawyer was there for the same reason, Bjørn Stordrange, whom Steenstrup had known since they were 16.
 "On the way home from a nice dinner, I say: 'You should come over to me, Bjørn.' He replied: 'I have certainly thought of moving. But then I want my name on the door.' I thought that was a fine idea," says Steenstrup. The rest is history.