Oddbjørn Slinning is our new Managing Partner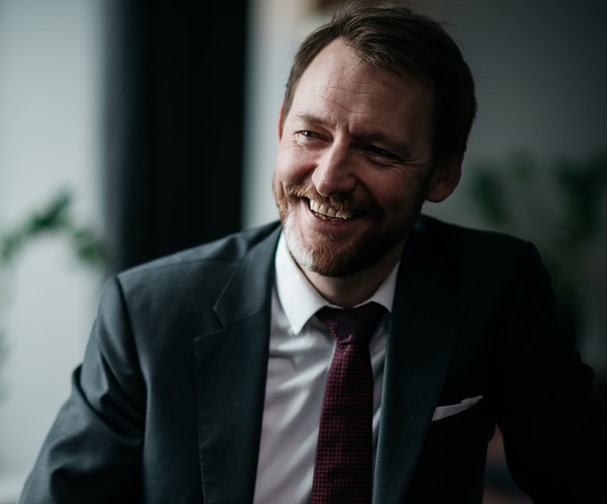 SANDS is pleased to announce that Oddbjørn Slinning has been appointed as our new Managing Partner. Slinning takes the helm from Ernst Ravnaas who's served as Managing Partner since 2015.
Oddbjørn Slinning joined SANDS in 2017, and is part of our Energy, Shipping & Offshore team. Slinning was previously partner at Wikborg Rein, where he also led their Japan office.
Slinning is admitted to the Supreme Court and is one of Norway's most renowned lawyers in his field. He has for several years been highly ranked in multiple legal ratings, and in 2020 he was named Norway's foremost lawyer within Shipping in the financial daily newspaper Finansavisen's  annual legal ranking.
- I look forward to contributing to SANDS' continuous exciting journey. Under Ernst's leadership, the company has undergone a transformation and we have had a very positive development in recent years. This foundation is important for the further development that I want to achieve. SANDS shall be the preferred business law firm in Norway, but also the preferred  employer of talents. This includes lawyers, business support and administration. I have clear ambitions for the firm's future and look forward to putting my own footprint on the journey ahead, says Oddbjørn Slinning.
- It has been very exciting to lead SANDS through a period of transformation. From 2016 we refocused and delivered on our strategy to become a full service and pure business law firm. This has been crucial for the turnaround operation and the growth that followed. Now it is time to leave the helm to younger forces and Oddbjørn possesses exactly the qualities the firm needs when we now continue to invest with full force, says outgoing Managing Partner Ernst Ravnaas.