Simply Finance | Representations and Warranties in Finance Agreements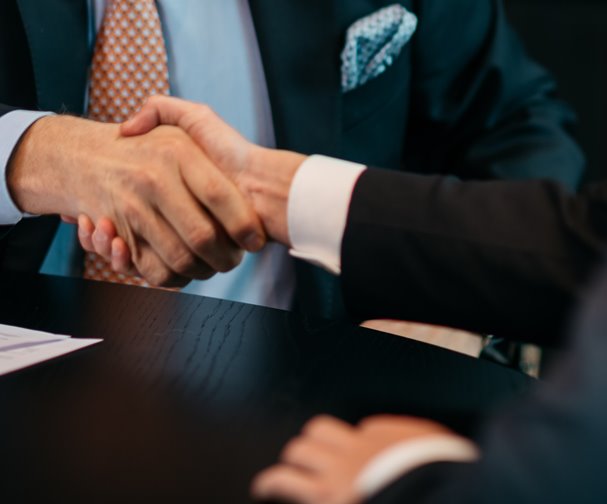 Simply Finance is a series of newsletters that we hope can contribute to increased understanding of financing law and to demystify financing documents. Our aim is to explain concepts, terms and expressions in a simple way so that anyone can understand them. This time we address the English law concept of representations and warranties.
Representations and warranties – an example
Status
The Borrower is a limited liability company, duly incorporated and validly existing under the laws of Norway.
The Borrower has the power to own its assets and carry on its business as it is being conducted.
What is it?
Representations and warranties are included in most finance agreements and are made and given by the borrower at the time of entering into a finance agreement (and often also repeated at certain subsequent events, for instance upon disbursement of the loan). Representations are assertions of facts whereas a warranty is a contractual promise that a particular fact is true. Under English law, if a representation by the borrower is found to be untrue the lender is entitled to bring a claim for misrepresentation which, if successful, would allow the lender to terminate the agreement. Breach of warranties would typically give rise to a claim for damages, not to terminate the agreement. However, in most cases the consequences of a misrepresentation or breach of warranty will have been agreed in the finance agreement.
Why is it used?
Under Norwegian law, there is no direct equivalent to the English law concept of representations and warranties. As opposed to England we do not have a misrepresentation act in Norway. In Norwegian law governed financing agreements, representations and warranties are often used because such provisions are considered to be market practice in documentation for financings with international lenders. If a loan is intended to be syndicated to international lenders, it is important that the loan terms are recognizable to those lenders to successfully syndicate the loan. However, the representations and warranties chapter of the finance agreement also provides a useful checklist for the borrower in terms of which minimum (legal) requirements the lender expects the borrower and its business to meet to qualify for financing. Whether a breach will entitle the lender to terminate and/or claim damages or have other consequences will however depend on a case specific interpretation of the relevant agreement, taking into account relevant elements of interpretation under Norwegian contract law principles.
How is it used?
Representations and warranties will typically be a separate section in the finance agreement and the specific representations and warranties included are often based on standard wording from a precedent or template agreement. As an example, representations and warranties in Norwegian law bond agreements almost always include the standards in Nordic Trustee's template agreement. Banks also tend to have their own list of representations and warranties required to be included in the finance agreement, although the exact wording can be subject to negotiation based on the specific characteristics of the borrower. As mentioned above representations and warranties are also often repeated at certain times, such as in connection with drawdown/disbursement and delivery of compliance certificates. Repetition means that the borrower needs to make sure that the representations and warranties given continue to be true throughout the loan period to avoid a potential default under the finance agreement.  
Why should a lender pay attention?
Under Norwegian law, incorrect, misleading or withheld information will only be considered a breach and give the lenders remedies if it did, based on a case specific assessment, impact the relevant agreement. Having included specific information and statements, such as representations and warranties, in the agreement may in itself serve the purpose of demonstrating such causality. Written representations and warranties may also reduce risk of subsequent discussions related to what information was actually given or withheld by the borrower. In most finance agreements a misrepresentation or breach of warranty will constitute a default, and, subject to a certain grace period, an event of default which entitles the lender to accelerate the loan. However, note that a list of representations and warranties will not necessarily be interpreted by a Norwegian court as exhaustive, i.e., it does not automatically prevent the lender from invoking other breaches based on background law.
What does it mean for the borrower?
Most of the commonly used representations and warranties in finance agreements would also follow from general Norwegian contract law principles of loyalty and disclosure, as the borrower would be obliged to give the lender information of material relevance prior to entering into the financing agreement. The lender would thus have remedies related to breach of such duties regardless of whether the agreement contains specific representations and warranties. However, and as mentioned above, most financing agreements normally state that a misrepresentation or a breach of warranty entitles the lender to accelerate the loan if the relevant misrepresentation or breach is not or cannot be cured within a certain grace period. In addition to any statements included in the financing agreements, verbal information will also be relevant, as well as any information provided (or withheld) prior to or during negotiations, and after signing of the relevant finance agreement. Note that use of the term "warranty" may, subject to the specific provisions and Norwegian law contractual principles, in certain cases be interpreted to imply a strict liability of the borrower for damages in case of breach.
Important to note
Where the finance agreement states that a misrepresentation or breach of warranty by the borrower is a default / an event of default, this usually covers not only the representations and warranties included in the finance agreement, but also any other information provided by the borrower to the lender. Should a statement made by the borrower be found to be untrue, the lenders may then be entitled to accelerate the loan and enforce the transaction security to recover the loan, interests, costs, fees and expenses.